The Host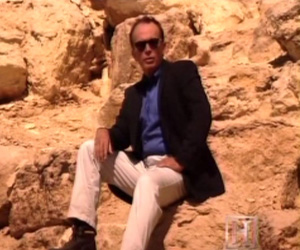 The host, Peter Weller.
Engineering an Empire is hosted by actor Peter Weller. Weller is best known for his role in blockbusters Robocop and Robocop2, and Woody Allen's Mighty Aphrodite. Staring in a number of other movies and television shows, mostly of which are of the science-fiction genre, he has also stared in a few plays. His television appearances include, Star Trek: Enterprise, Lou Grant, and most recently the sci-fi drama Fringe.
Weller has a number of degrees. He has a Bachelor of Arts in Theatre from the American Academy of Dramatic Arts, a Master's degree in Roman and Renaissance Art from Syracuse University, and is currently working on his Ph.D. in Italian Renaissance art history at UCLA. In his spare time, Weller teaches literature and fine arts at Syracuse University.

View video clips from Engineering an Empire.

Learn more about the host Peter Weller.

Learn more about each empire
and their achivements.

Buy the series at history.com
/store.